Subscribe to the Make Your Best Impression RSS Feed!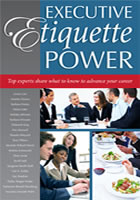 Dallas is a contributing author for the new book Executive Etiquette Power. Order your copy today!
Pam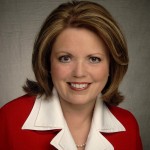 Emmy-award winning journalist Pam Huff has more than 30 years experience in television news and documentary. She continues her work as a news anchor and executive producer in Birmingham, Alabama at WBMA-TV, but eight years ago also began offering media training to clients who find themselves making news and facing interview situations. Her client list includes key personnel with public and private companies, universities, law enforcement, and government agencies.
Ms. Huff also has worked for a Fortune 500 company as vice president, corporate communications and as director of communications for the tenth largest non-profit children's hospital in the nation. In addition to her other duties, Ms. Huff  serves as an adjunct professor at Birmingham-Southern College, co-teaching a course in politics and journalism.
Who Needs Media Training?
Media Training is encouraged for anyone who could be interviewed on camera, on radio or by a reporter for a newspaper, magazine or online publication. All training is done on camera for immediate review and critique. The training is designed to help the client do the following:
  -understand the purpose of the interview and determine its parameters
  -define the "talking points" the client wishes to convey
  -create interest in those talking points
  -discover how to control an interview – including when and how to end it
  -learn the "art" of body language and eye contact for an interview
  -develop a more powerful delivery voice
  -know what to do if an interview goes wrong
How Long is the Training?
Training can range from an hour-long review and rehearsal for an upcoming interview, to a week-long session dealing with technique, style and delivery.

Join Dallas as she chats with outstanding guests to empower you to reach your true potential, both personally and professionally. Listen each week to win Free gifts!

In Professionally Polished, Teague-Snider steps outside the bounds of boring etiquette books and uses real-life blunders, both humorous and horrifying, to illustrate common mistakes and lessons-learned. Some will make you laugh out loud, others will make you cringe, but all will entertain you as you learn what you need to know to recession-proof your career and get the professional edge that will make you an indispensable asset to your organization.

Dallas on the cover of Personal Excellence Magazine! The founder of Make Your Best Impression and author of Professionally Polished, Dallas Teague Snider appears on the cover of the March 2009 edition of Personal Excellence magazine.