Subscribe to the Make Your Best Impression RSS Feed!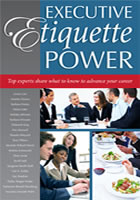 Dallas is a contributing author for the new book Executive Etiquette Power. Order your copy today!
Dallas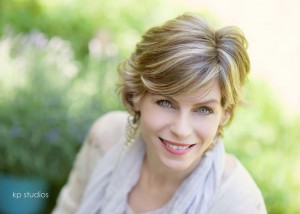 America's Impression Engineer®, Dallas Teague Snider and business etiquette expert  is a passionate, high energy, and engaging speaker. She gives people simple actions that mean so much and are so important to building relationships with clients, business partners and peers. Dallas' warm personality and effervescent style will inspire her audience members to experience new levels of building sustainable relationships.
As a 20 year hospitality and hotel sales executive, Dallas brings her passion for the business community and making a difference in the lives of others together as a speaker and trainer of business etiquette and international protocol. As the author of Professionally Polished, Business Etiquette Savvy for Today's Competitive Market she offers practical tools to help those looking to recession proof their career and competitive edge.
LeadReferrals Consulting and Marketing Services Inc. was established in 1999 as networking, sales and marketing organization based on a strong code of ethics. After attending the Protocol School of Washington® in 2007, Dallas founded Make Your Best Impression to offer training in the areas of business etiquette, communications, and personal development. Passionate to help others be their best self and to eliminate the barriers that impede success, she offers workshops and seminars as well as personal coaching.
Dallas is the author of  Professionally Polished,  Business Etiquette Savvy for Today's Competitive Market,  a contributing author  of Executive Etiquette Power, and now co-author of Success Skills for Life– a curriculum for high schools.
Dallas is a proud member of Meeting Professionals International,  President- Elect for the American Society of Training and Development (Alabama Chapter), Women of Will, National  Speakers Association and has partnered with Sunshine International Camps.
Sunshine International Camps provide students from the English speaking world and China an opportunity to engage in a highly interactive, cross-cultural character and leadership development experience.
Visit the Success Store  http://makeyourbestimpression.com/success-store
Watch Dallas in Action:
www.makeyourbestimpression.com/media/flash.player.html
Some clients include:
AdTran
M.J. Harris Incorporated
Robins & Morton
Children's Hospital
Assoc Training and Development- Alabama Chapter
Samford University
Public Relations Society America- Alabama Chapter
Birmingham Gastroenterology Associates
Business Professional Women USA
American Association of University Women- Ready to Run
University of Alabama- Birmingham
Collateral Services
Christian Meetings and Convention Association
Messerschmidt Safety Consulting
El Paso Corporation
Look What They Are Saying:
http://makeyourbestimpression.com/about-us/testimonials

Join Dallas as she chats with outstanding guests to empower you to reach your true potential, both personally and professionally. Listen each week to win Free gifts!

In Professionally Polished, Teague-Snider steps outside the bounds of boring etiquette books and uses real-life blunders, both humorous and horrifying, to illustrate common mistakes and lessons-learned. Some will make you laugh out loud, others will make you cringe, but all will entertain you as you learn what you need to know to recession-proof your career and get the professional edge that will make you an indispensable asset to your organization.

Dallas on the cover of Personal Excellence Magazine! The founder of Make Your Best Impression and author of Professionally Polished, Dallas Teague Snider appears on the cover of the March 2009 edition of Personal Excellence magazine.