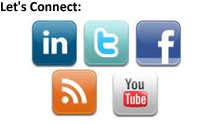 Connect with Make Your Best Impression!
Follow Dallas and Make Your Best Impression on your favorite social media sites. We regularly update our LinkedIn, Facebook, Twitter and YouTube pages as well as our blog posts that can be updated via RSS.

Join US it's free. We are launching our inspiration messages of God's love the week of Valentine's Day in honor ...
  Have you ever stopped to think about the true meaning of amazing grace? Perhaps you are one of many who are ...
ForGiveness is a choice and a command! When the Lord says that we will only be forgiven as we forgive others, ...