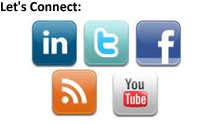 Connect with Make Your Best Impression!
Follow Dallas and Make Your Best Impression on your favorite social media sites. We regularly update our LinkedIn, Facebook, Twitter and YouTube pages as well as our blog posts that can be updated via RSS.

If you're interested in creating a positive shift in your relationship with money and all the ways it plays out ...
Only 7 copies of the original edition of Finding Dallas left, don't miss out.   Order yours today at www.FindingDallas.info
Leading God's Way, What Would Jesus Do? On Line Bible Study Fellowship Begins Oct 21st God wants so desperately to know you. ...